Lesson 2: On the River
Learn
The Mississippi River
Lesson 2 Vocabulary

Advocate

A person who supports a cause or policy

Advocacy

Work done to support a cause or policy

Collaboration

Working with someone to create or produce something

Critical Thinking

Evaluating a situation carefully to make a decision
The Mississippi River is the second-longest river on the North American continent. It flows generally south for 2,350 miles and either borders or passes through ten states.
People have lived along the river for thousands of years and it has served many different purposes during that time. Currently, it provides drinking water for more than 18 million people as well as economic, recreational and wildlife resources for the entire country.
At the beginning of your journey, you learned about clean water and its availability around the world. In this lesson, you will leave Lake Itasca and travel down the Mississippi River.
While rivers are considered a freshwater source, they can become polluted along their path and the water is then unsuitable for drinking, fishing and swimming. This has happened along the Mississippi River and you are going to uncover the sources contributing to this pollution.
List the Ten States the Mississippi Touches
Write your answers in your Lesson Two Worksheet.
Inquire
Water Pollution
How do you think river water becomes polluted? What do you think is happening in or near the river to pollute the water?
Discuss and List Some Causes of Pollution
Discuss as a class or small group and list some of the causes of pollution you came up with in your Lesson Two Worksheet.
Becoming a Water Advocate
You can think of a Water Guardian as an advocate for water issues. Being an advocate means that you provide support for a particular cause. Along your journey, you are learning about important water issues so that you can become an advocate in the water crisis and work to bring clean water to everyone in your community and around the world!
With a partner, use the online resources below to learn more about water pollution.
Answer A Few Questions about Water Pollution
Find the questions and list your answers in the Lesson Two Worksheet.
Cities on the Mississippi River
Now, take a look at this map of the Mississippi River and the major cities along its path.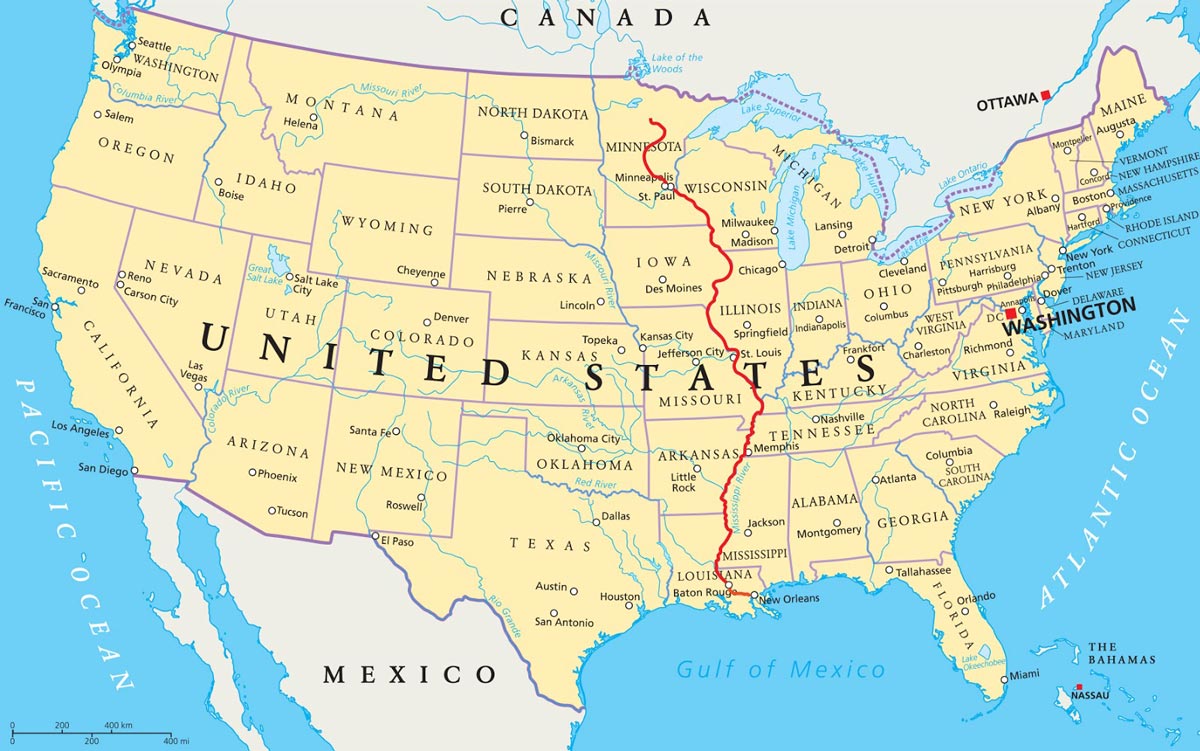 Research a City on the Mississippi
To complete the next activity, you will:
Form a small group of 3–4 students.
Select a city near you, or a city that interests the group.
Research the city and identify a water-related problem being faced there. Use the resources listed in the next section.
Review the websites provided in this lesson to find ways you can help prevent water pollution. Select some of the suggested actions that could be used to address the water-related problem in your selected city
Use These Resources for Your Research
Local newspapers (print and digital versions)
Take Notes on the City, its Water-Related Problem, and Potential Solutions
Take notes in your Lesson Two Worksheet and be prepared to share the water-related problem and possible solutions you selected with the class
Reflect
Leadership Skills and Fundraising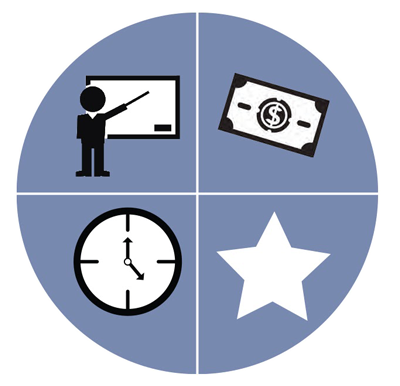 As you begin to explore the many ways you can help, think about the leadership skills you will need. You will be working with your class to host a fundraising event to help a partner school around the world. In order to work together effectively, you will need to collaborate, communicate clearly, solve problems together and think critically about your plan.
In addition to thinking about the leadership skills needed to make a difference in the water crisis, it is also important to remember that there are four ways you can help.
TIME: If you give time you are a volunteer. Can you give time before school, after school, on weekends, in the evenings?
TALENT: What are some of your talents that can contribute to the project? Ex. creating posters, promoting the project through social media, talking to people, selling a product, working with others, gathering supplies, thinking of unique ideas.
TREASURE: Treasure equals resources. For this project you will need to raise funds. What can you do? Ex. make a monetary donation yourself, make something to sell, organize an event like a Walk for Water, gather donations from family and friends.
TEACH: You don't have to be a classroom teacher to teach. You can simply share with others what you have learned about water, both locally and globally, and how important it is for all of us to care. Ex. make a video, write a letter to the editor, submit an article to the school newspaper.
Complete your Lesson Two Travel Journal
Think about these ways of helping as you go to your Water Guardians Travel Journal and complete the Lesson Two entry.
---